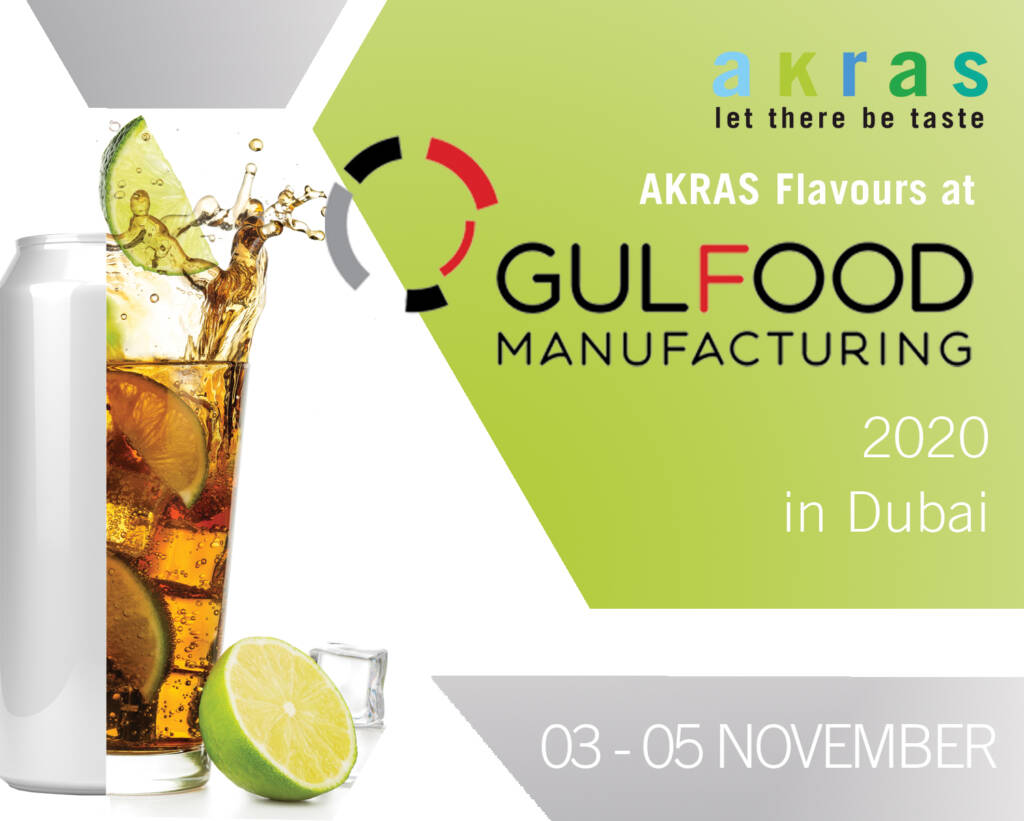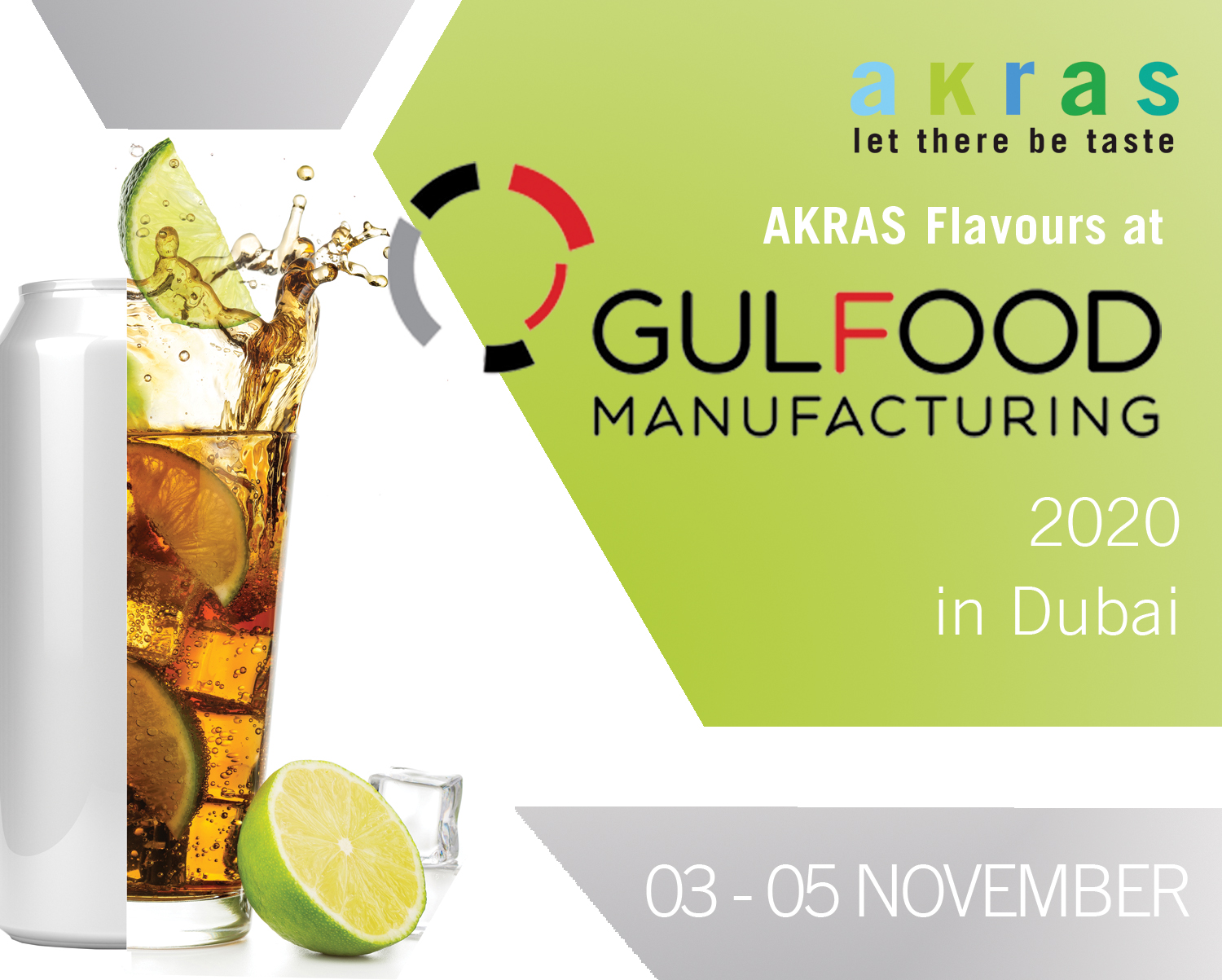 AKRAS Flavours at Gulfood Manufacturing 2020
POSTPONED TO 7th-9th NOVEMBER 2021
Fascinating taste especially developed for the Middle East
Vegan gums with sweet oriental taste, beverages with the energizing cascara extract, the Gamer Drink and many more – innovative products with a trend for the future – in line with the company slogan "fascinating. taste. performance.". AKRAS will be exhibiting once again at the Gulfood Manufacturing 2020 in Dubai with pioneering products. The Gulfood exhibition is regarded as the world's largest annual food and beverage trade exhibition with about 1,600 exhibitors from over 60 countries and is taking place at the Dubai World Trade Center from the 3rd to 5th November 2020.
"The Middle East is a rapidly growing market and what is presented at the Gulfood Manufacturing has a huge impact on what then happens in the market there. We are proud to be a part of the exhibition again this year even in tough times like that. Due to the pandemic situation we make sure that we put up the highest safety conditions on our stand to guarantee our visitors a safe attendance," states Dr. Martin Krasny, CEO of AKRAS Flavours.
Speaking to Dr. Martin Krasny, CEO of AKRAS Flavours, he says that the trend in the whole food and beverage industry is in healthy and natural food components. "Low to no sugar, low carbs and plant based – these are the key words that are now dominating the trends worldwide. People are more health conscious now and they crave options that offer so, without having to reliquish taste," he states.
With a comprehensive market-knowlege, AKRAS will be presenting a wide variety of innovative product concepts meeting local consumer taste preferences to offer a fresh input for the local food and beverage industry.