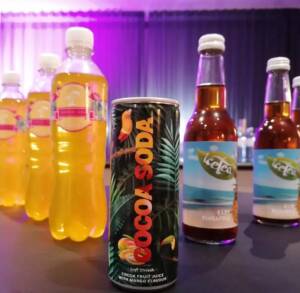 8th AKRAS conference on beverage technology
An exclusive event hosted by AKRAS Flavours in the heart of Vienna, Austria at Le Méridien.
Once again AKRAS Flavours hosted a very exclusive seminar about latest trends and innovations in beverage technology. The seminar was held in Le Méridien Vienna from the 8th to 9th September 2022. We were pleased to have experts from various fields of the beverage technology to hold a lecture.
From bottle recycling to potentials of energy savings, inspection systems in beverage filling, to colors, vitamin analysis, antioxidants and possibilities of functional food with a special focus on digestive drinks – many areas of the technical beverage segment was covered.
AKRAS Flavours also presented some flavour innovations during the event in mainly the beverage segment but also for confectionary, e.g. a vegan protein bar with pea protein and almond protein for an effective and tasty protein kick with a crunchy texture and a soothing taste of sweet raspberry mixed with vegan milk rice flaovur coated in chocolate. It is not only vegan but also high in protein, low in sugar and low in carbs.
Furthermore, AKRAS Flavours presented innovative flavours for beverages such as ice teas and various sodas, e.g. baby pineapple, cocoa fruit flavour, tropical punch, etc.
We would like to thank everyone who attended for being our guest and for the succesful event and look forward to having another AKRAS seminar with innovative solutions next year!
Watch the short video to get some impressions of the AKRAS seminar on beverage technology 2022!